Green Logistics
Our Efforts in Green Logistics
The JUKI Group has been working to reduce CO₂ emissions in the transportation of products.
In April 2001, we began rail transport of marine containers for export of industrial sewing machines.
In January 2005, the company expanded inland transportation for the export of chip mounters manufactured by JUKI Electronics Industries (now JUKI Industries Engineering Technology Co., Ltd., Yokote City, Akita Prefecture) to rail transport between Akita and Keihin Ports.
Since March 2010, the Inland Depot (a terminal for marine containers installed in inland areas) has been installed at the JR Morioka Freight Terminal Station, and the railway transport between Morioka and Keihin has been conducted.
We are working to reduce CO₂ emissions through the use of depot-mediated container rounds.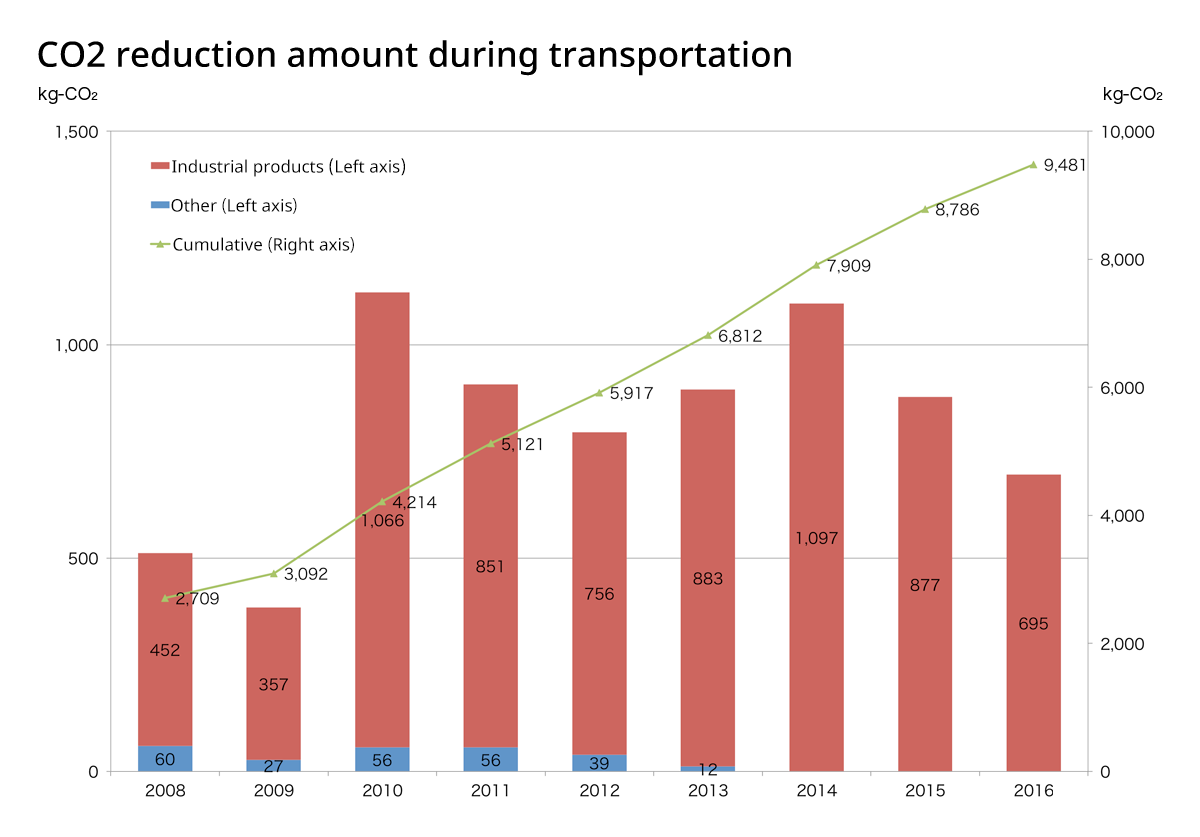 ECO-RAIL Certification
In February 2009, the Ministry of Land, Infrastructure, Transport and Tourism awarded JUKI the "ECO-RAIL mark" (*1) in recognition of the company's efforts to ship more products by rail, an environment-friendly mode of transportation.
At the time of the certification, we received certification based on our track record of transporting more than 41% of domestic land transport in all JUKI export containers, mainly industrial sewing machines and chip mounters, through rail freight.
As of September 2017, approximately 80 companies have been certified, and we are the first apparel-related and surface-mount equipment manufacturer to be certified as "we."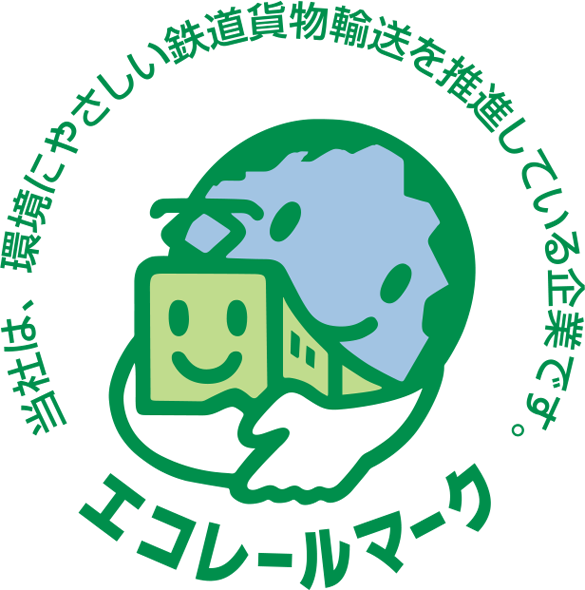 *1 What is the ECO-RAIL mark?
The "ECO-RAIL mark" is a logo established by the Ministry of Land, Infrastructure, Transport and Tourism to promote the reduction of environment loads in logistics. Railroad cargo transport generates only about one-tenth (According to the website of Railway Freight Associoation.) of the CO2 emission generated by truck transport. The ECO-RAIL mark system was commenced in 2005 as a way to show consumers which companies have low environment loads.
Other menus