With everybody's life
JUKI technologies embedded in lives
JUKI has been playing an active part in society as a provider of products to manufacturers of all kinds, from the makers of fashion products such as clothes, shoes, and bags to the specialists in high-technology industrial goods equipped with precise boards.
JUKI will bring color and abundance to tomorrow as corporate network of professionals who support lives.
● Products made using Industrial Sewing Machines
● Products made using Household Sewing Machines
● Products made using Electronic Assembly Systems
● Products involved in the Group Business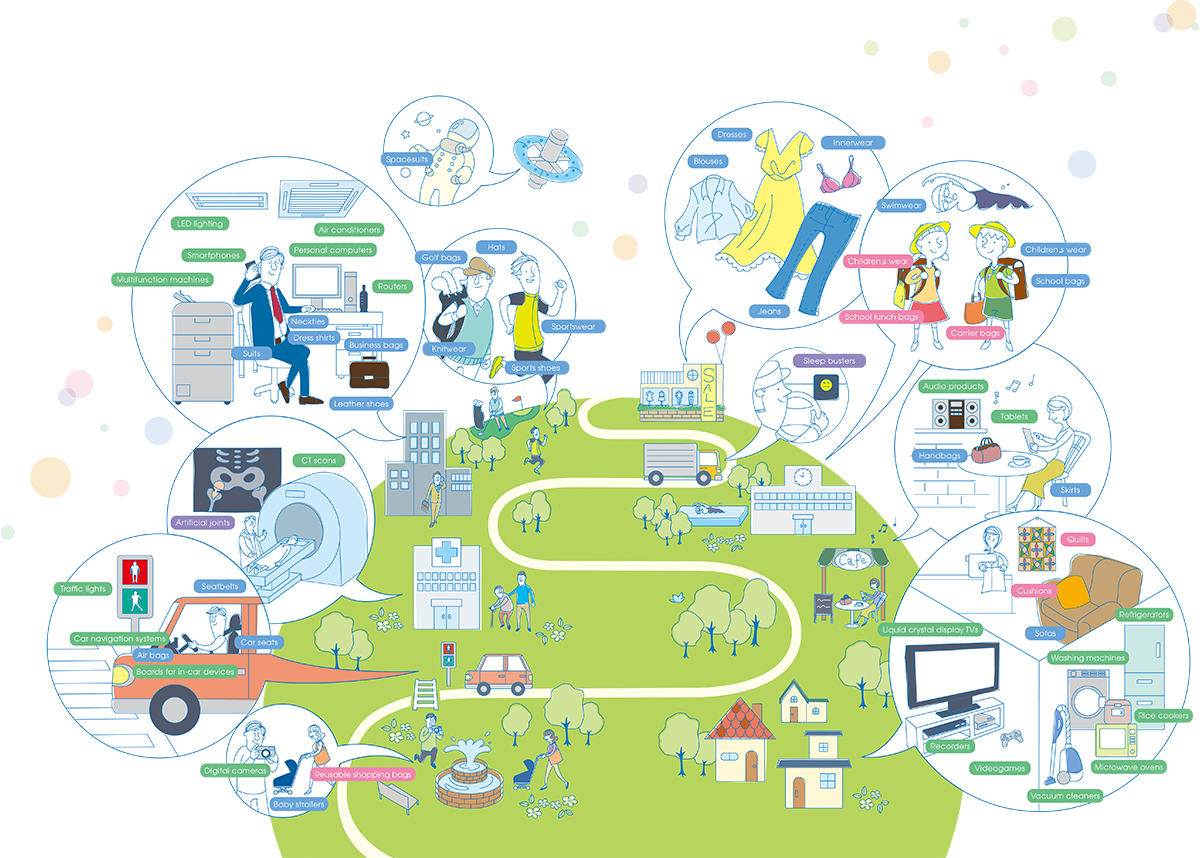 Living-room products
The living room, the space where families share their time together, is full of products that JUKI has a hand in producing. JUKI technologies are useful in everyday life.
Major products manufactured by JUKI systems and machines
Other menus