JUKI's manufacturing
Factory Profile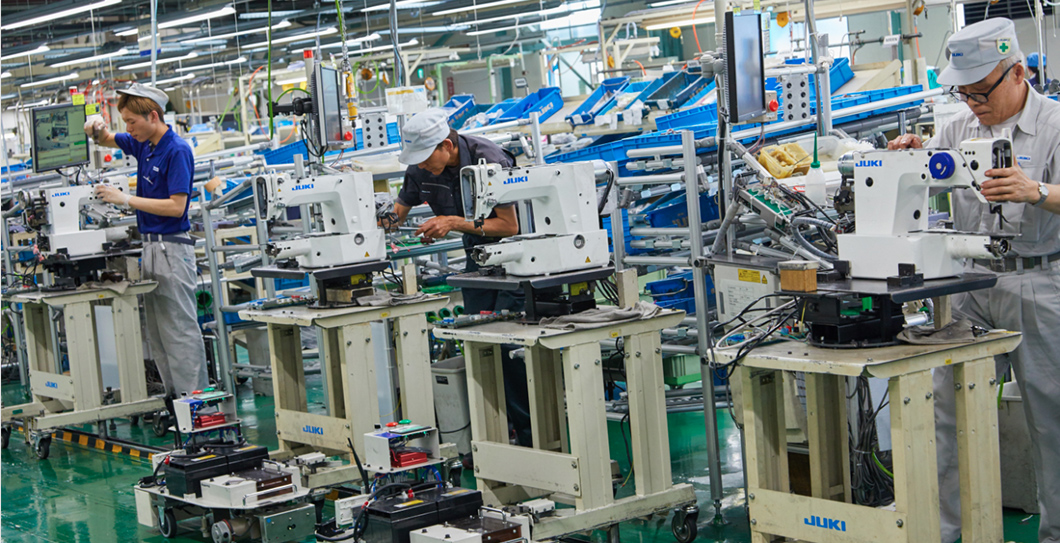 Ohtawara Factory was established in 1971 as a manufacturing site of industrial sewing machines. As JUKI Group's flagship factory as well as the manufacturing site of JUKI industrial sewing machines with world's #1 share, Ohtawara Factory has been engaged in a number of advanced projects. Please visit Ohtawara Factory website for details.
Ohtawara Factory website
An introduction of Ohtawara Factory website, featuring the flagship factory of JUKI industrial sewing machines.
This website provides details of manufacturing of industrial sewing machines and various projects at the factory.
They represents JUKI's manufacturing spirits.
Factory information
| | |
| --- | --- |
| Address | 1863 Kitakanemaru, Ootawara, Tochigi 324-0011 |
| Phone | 0287-23-5111 |
| Site area | 185,188m² |
| Number of employees | 394 (as of January 2019 / full-time employees) |
Access
By train
Get off Sunashiobara St. (Tohoku Shinkansen line or JR Tohoku line)
By taxi
Approx. 15 min. from Sunashiobara St.
By bus
From Shinoshiobara St. stop to JUKI Ohtawara Factory stop (approx. 40 min.) and 3-minute walk from JUKI Ohtawara Factory stop
By car
Highway (from Tokyo)
Approx. 35 min. from Yasaka interchange (Tohoku Expressway)
Or, approx. 25 min. from Nishi-Sunanoshiobara interchange (Tohoku Expressway)
Highway (from Fukushima)
Approx. 25 min. from Kuroisoitamuro interchange (Tohoku Expressway)
Or, approx. 25 min. from Nishi-Sunanoshiobara interchange (Tohoku Expressway)