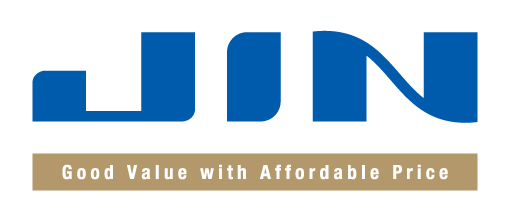 The products with the brand "JIN" affixed on are models to open up new markets.
The brand "JIN" is an abbreviation for JUKI International.
The products incorporate and focus on functions which enable customers to easily operate the products, and the design concept enables us to offer affordable prices to customers.
We are willing to announce that the products are completely new strategic products exclusively for JUKI International.

*** Attention!!
As the products have and will be developed and manufactured in accordance with the above concept, the products are not qualified as "JUKI ECO PRODUCTS".
The products can only be marketed and used in the countries where there are no legal laws, regulations and standards, etc. which restrict sales and use of the products.