Features
The electric double tape feeder holds two 8mm reels in the space(17mm) of a single traditional tape feeder. This doubles the feeder capacity of the machine which means there is a greater chance of clustering boards into a single feeder setup. It also could reduce the total number of machines needed in a production line.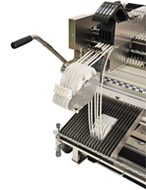 Electric Double Tape Feeder
EF08HDR
The motor drive enables smoother component feeding and high-speed stable component supply. Lineup of feeders supporting 8-mm to 88-mm tapes: a variety of components from a subminiature component to a large one can be supported. Contribution to increased production efficiency with seeking improvement of the operability including a component pick-up position automatic correction function.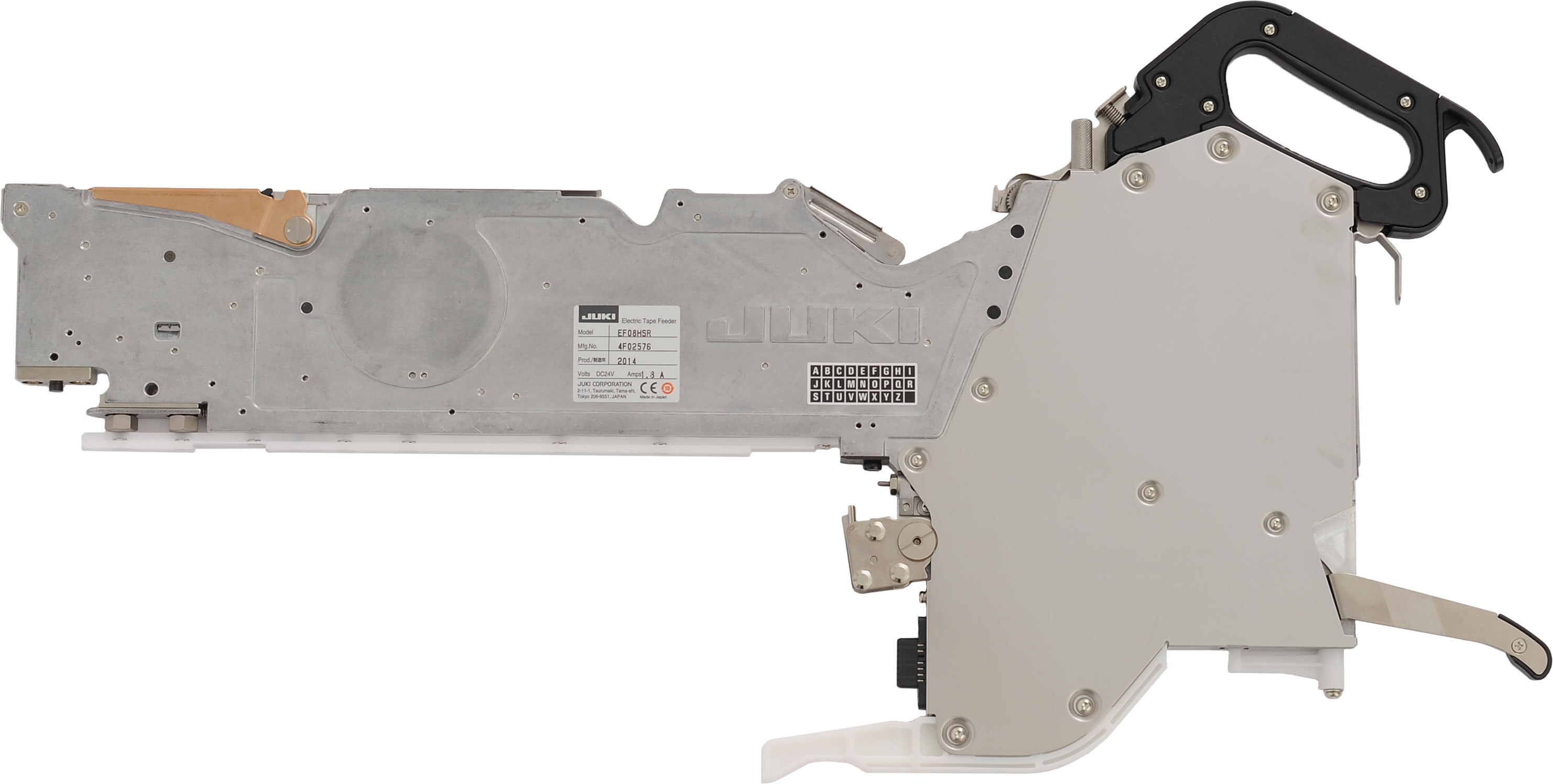 EF08HSR
Electric Tape Feeders and mechanical feeders can be switched by the batch exchange trolley
When batch exchange trollies are set to four feeder banks, the mounter automatically recognizes whether electrical feeders or mechanical feeders are set.
Effective utilization of assets
Existing mechanical feeders and batch exchange trollies can be used without any change.
Excellent setup workability
The feed pitch can be switched with one touch to improve the efficiency of the setup change operation.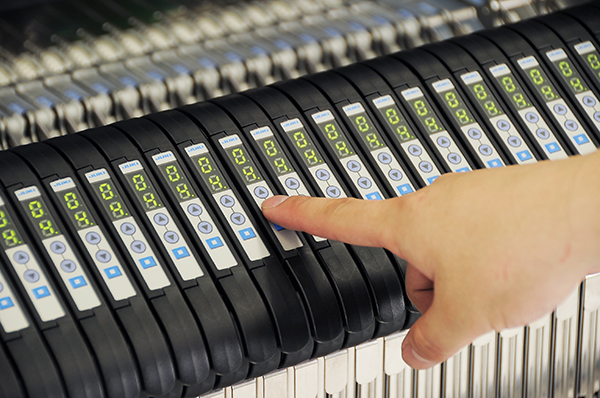 Visualization of operational status
You can recognize the operating feeder and the feeder position at a glance thanks to LED indicators. If an error occurs, the corresponding LED indicator flashes to show you which feeder should be checked.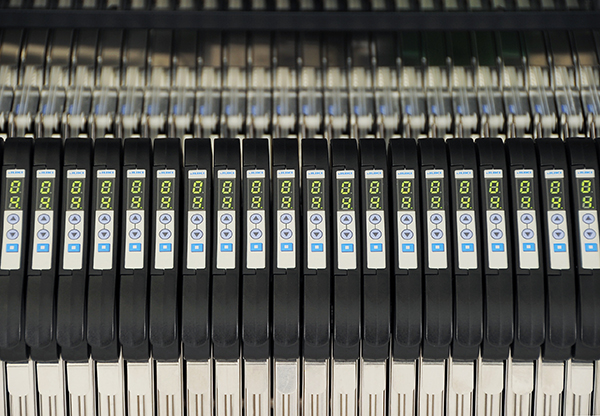 Component pick-up position correcting function
After a component is recognized, the position error information of a nozzle is reflecetd to a feeder. This feature allows you to automatically control the feeder so that components can be picked up at the same time stably.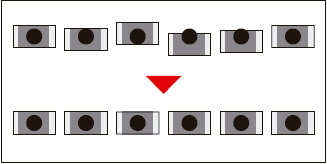 Operability
Work to switch tape feeding pitch has been simplified. Status indication by LED increases efficiency of setup.
Function to adjust feeder pick up position
Pickup misalignment as a result of part centering is sent to the feeder for automatic control of simultaneous pickup at stable pickup positions.
*Please download brochure for details.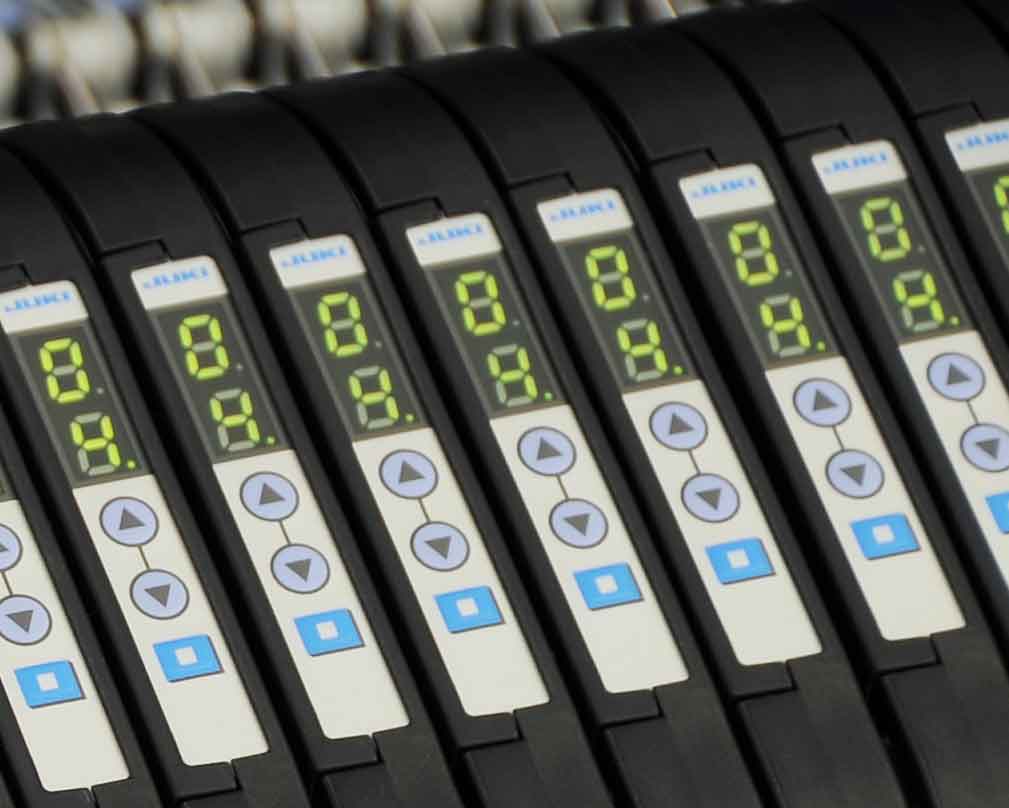 Stable supply
By suppressing vibration, parts positions can be stabilized, realizing smooth and rapid supply of super small components.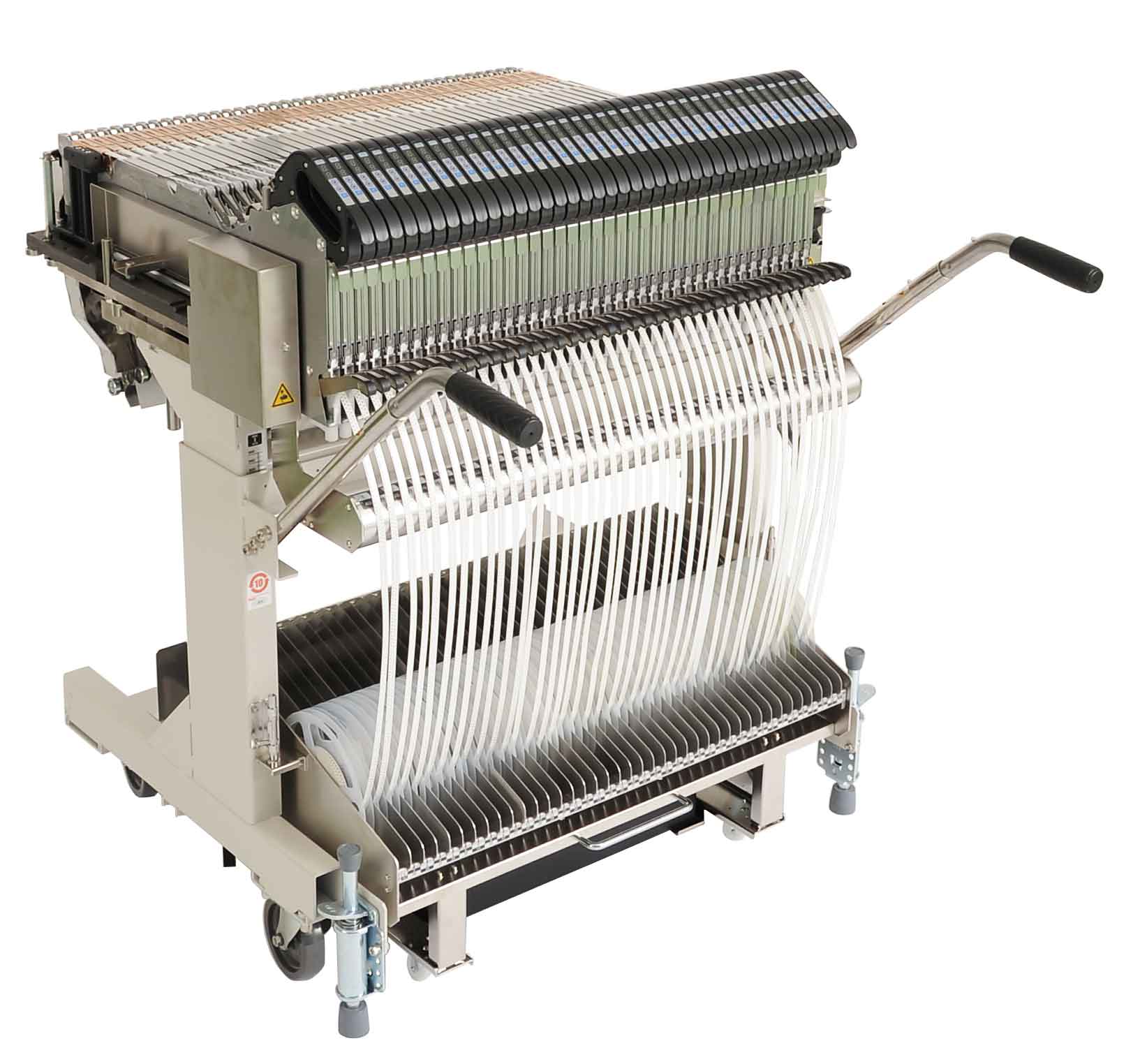 Contact