You can find the parts you want quickly!
Searchable parts list
Compatible with various OS and devices. Full of search function.
Supports listing and ordering the parts you need.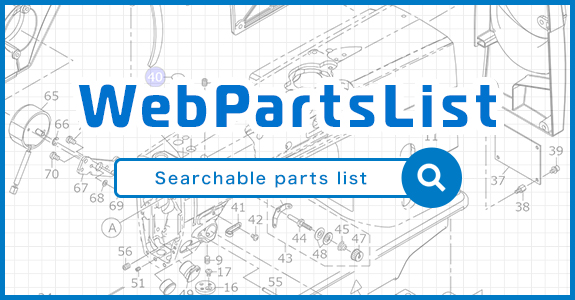 Compatible with PCs and smartphones
JUKI WebPartsList is a web version of JUKI's parts list for free.
You can use it on any devices or OS without an application.
* Click here for supported OS and browsers, please click here.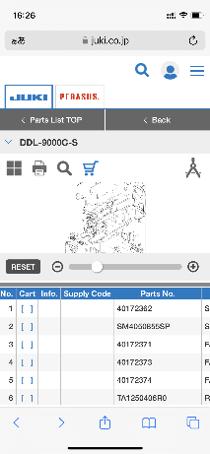 Device-optimized displays
Search function to find the parts easily
Search on top page
You can search for models and parts by criteria such as model name, part name, and part number from the search screen on the Parts List Top Page.
You can also quickly reach the parts list from the search results.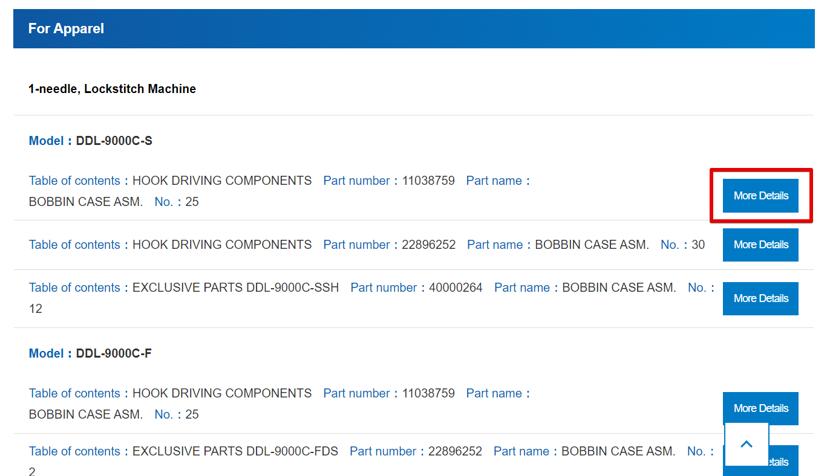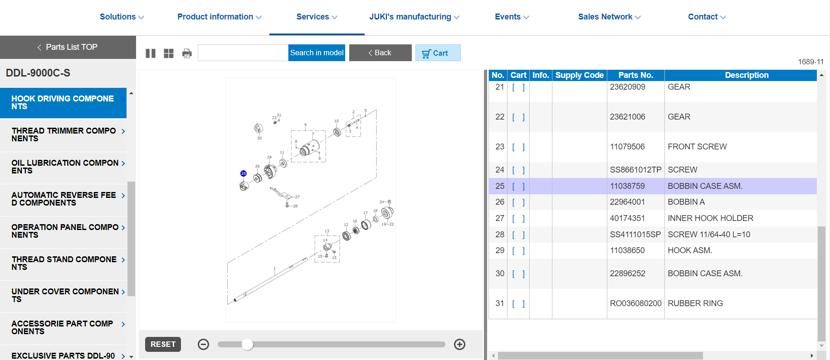 Search in model
By entering by part number or part name within a specific parts list, you can efficiently locate where it is listed.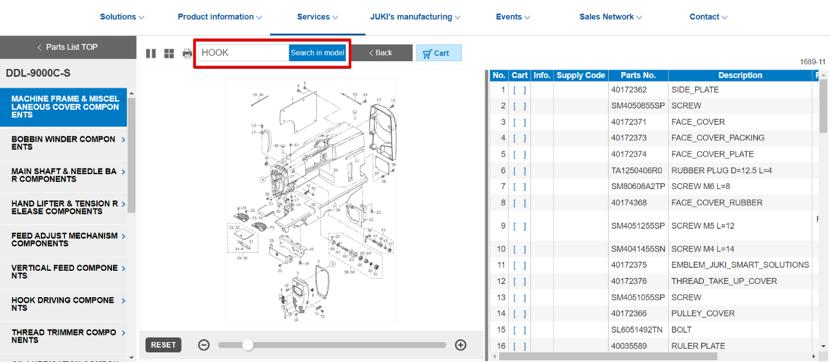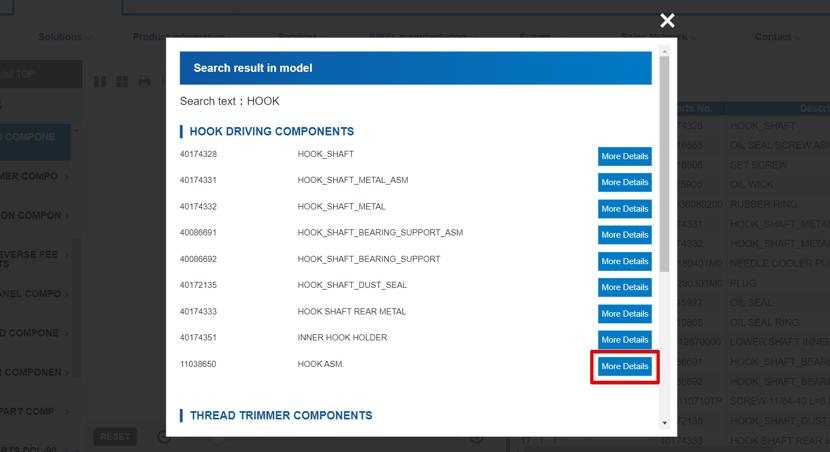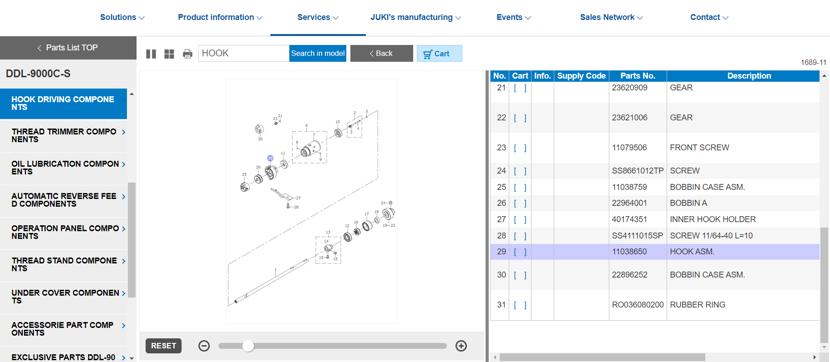 Check with thumbnails
You can display a thumbnail table of contents. You can see the location of the part you need in the image and quickly navigate to the page you are looking for!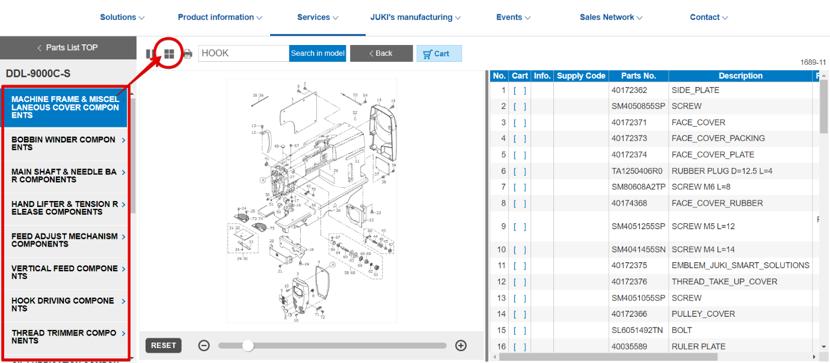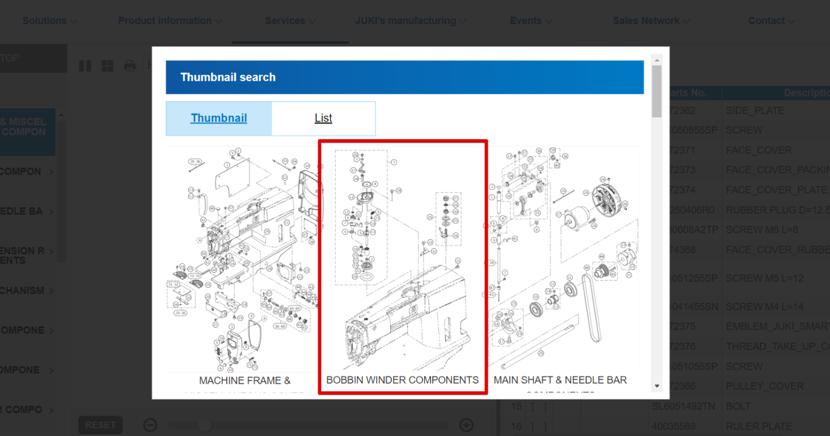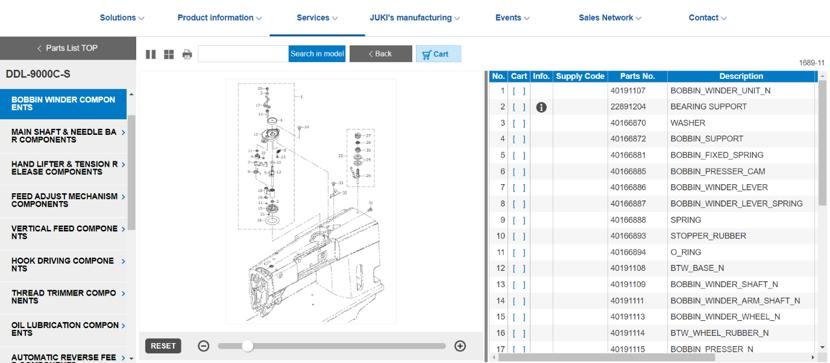 Cart function with quotation
List the parts you need
Parts in the parts list can be added to the cart.
The contents of the cart are saved even after you leave the site, so you can use it to note parts you need for replacement or repair.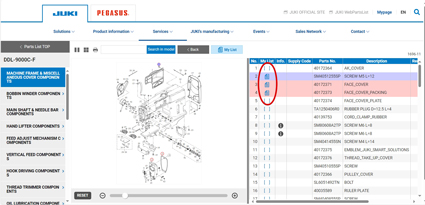 Output to Excel
Cart parts can be output to Excel. It is easy to create lists for ordering or informing.

Easy to get a quote
You can request a quote from your sales company for the parts you added to your cart with a single click.
* We might introduce you to local distributors or dealers.
* Please note that we do not support purchases from the cart.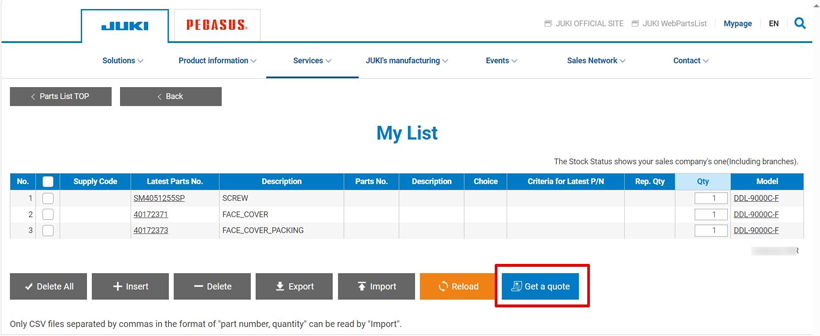 Easily check prices and stock availability
You can check part prices and availability immediately in the cart.
* Application is required to view prices and inventory. Click here to see how to apply.
* Prices and availability may not be offered in all areas. Please click here to check the correspondence situation.

Save anytime, anywhere
Any changes to your cart contents from any device or browser will be reflected in your cart information.
It is possible to conveniently use a PC to select the necessary parts, then check the cart contents on a mobile device wherever you go.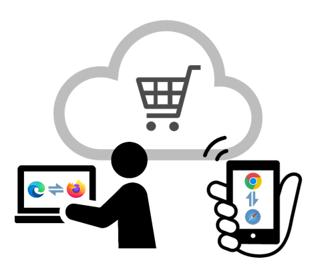 Output to ShuHaRi
JUKI-ShuHaRi users can send the parts in their cart to the JUKI-ShuHaRi application.
Please check here for more information about JUKI-ShuHaRi.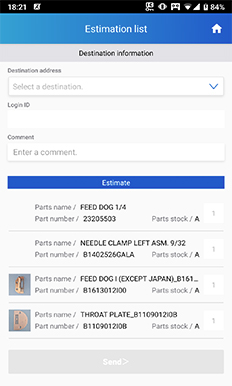 Operating environment
Click here for supported OS and browsers.
If you need help with operation
Operations manual
The Operations manual is available on the left side menu of the top page.
Please use it to check the operation, operating environment, and other functions.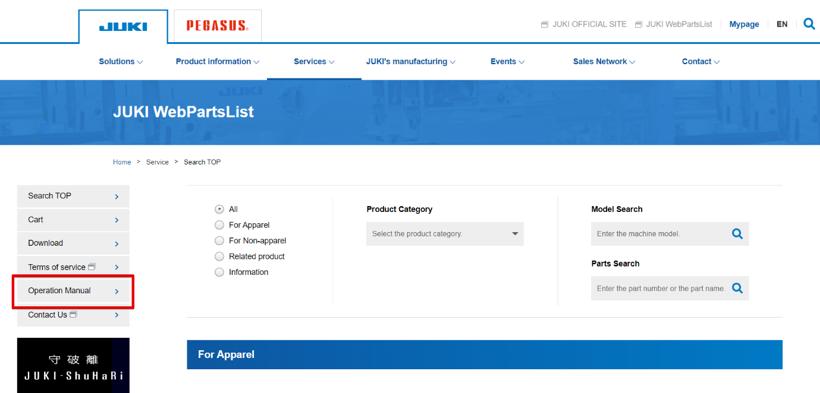 Chatbot
The chatbot is available in the lower right corner of the screen.
We have compiled frequently asked questions and requests from our customers for your convenience.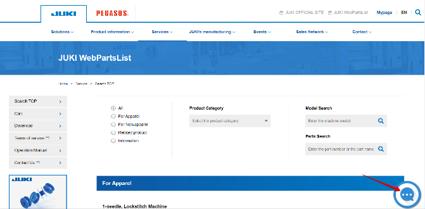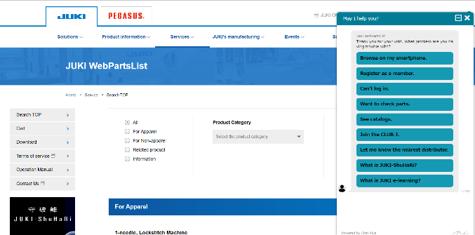 Contact
The inquiry form is available.
Please feel free to send us any questions, comments, or problems you may have regarding our parts list or membership.
Free Membership
The parts list is immediately available to anyone who registers as a member.
The service is free of charge and requires no additional fees.