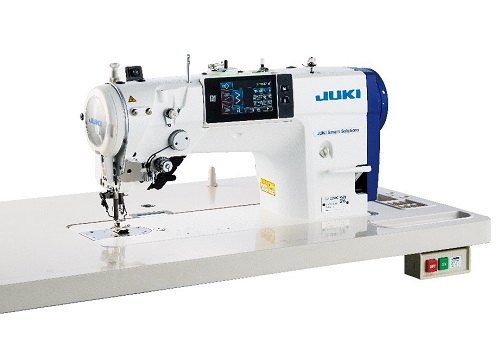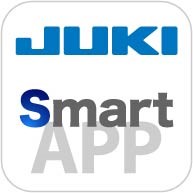 We announce the release of ver.2.9.3 of "JUKI SMART App" at JUKI WebPartsList.
"JUKI SMART App" is a free application for Android terminal available on the JUKI sewing system models.
Machine Model
LH-4500C Series, PLC-2700V Series, LZ-2290C Series, LU-2800V-7 Series, LK-1900BN/LK-1903BN Series, LBH-1790AN Series, DDL-9000C Series, MEB-3900 Series, MS-1261A DWS Series
Modification/improvement item
JUKI Smart App ver 2.9.3 Release Note
・The design changes in LH-4500C series (Addition of models, and changes in memory switch default values) are supported.
・The design changes in LZ-2290C series (Addition of models, sewing data, and memory switches) are supported.
・The design change in DDL-9000C series (Changes in memory switch default values) is supported.
・Models supporting the external NFC have been added.

【List of supporting models】
 ACR1251
 ACR1252
 CIR315A *Added.
 CIR315C *Added.
※Please see the Release Note attached with the application with regards to the revision history.
Download
Download the application from the following URL.
https://www.juki.co.jp/partslist/download/
Unzipping
The following 2 files are created when you unzip "JUKISmartApp ver 2.9.3_e.zip".
| | | |
| --- | --- | --- |
| No. |        File Name |      Description |
| ① | JUKISmartApp_c26_v2.9.3_20210826.apk | Installer |
| ② | JUKISamrtApp ver 2.9.3 Release Note01_j.txt | Release note with revision history |
Installation
Moving the apk file
First of all, move the downloaded apk file from your computer to your Android device (smartphone, tablet).
*For how to move, refer to "Transfer files between your computer & Android device" in Android Help.
https://support.google.com/android/answer/9064445
Installation method
1. Tap the apk file moved to the Android device from the file manager to open it.
2. You will be prompted to set up so that you can install apps from unknown sources. Tap "Settings".
3. Tap the radio button next to "Allow this unknown source app" to check it.
4. First, tap the "Back" button, then tap the "Install" button.
 *To upgrade the version, overwrite the old version with the new version.
The installation of apk is now complete. Tap "Open" on the completion screen to start JUKISmartApp.
Contact::
JUKI CORPORATION Customer Business Company
https://www.juki.co.jp/industrial_e/contact_e/contact_form.php