Save the factory, Save the operator
Save the factory, Save the operator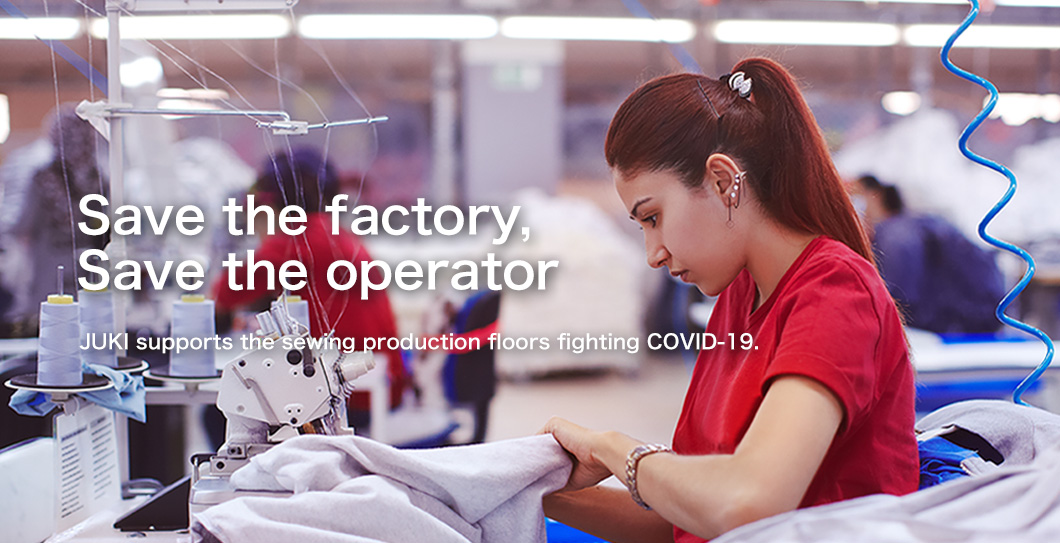 COVID-19 brought a drastic change that the sewing industry never experienced before.
JUKI believes it is our mission to offer services and supports to help our sewing customers
to continue manufacturing products in this difficult challenge.
This page explains "proposals for security and safe in workspace" and "remote online support".
Please contact JUKI for details.
1. Protect confidence in factories and safety of employees
As telework is difficult for production floors, it is important to continue factory operation while protecting employees' safety by improving sanitary management at the workspaces.
JUKI offers various sanitary management items, including virus infection prevention measures.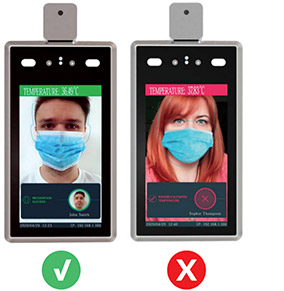 E.g.: Thermometer with face recognition authentication
2. Remote online support
JUKI accelerates its proposal activities using online meeting systems
In addition, JUKI welcomes inquiries for our products and services via Web forms.
Helpful contents
Helpful contents are available and being added! Please take a look.
JUKI-ShuHaRi

Proactive measures for equipment failure!
Free smartphone app to guide sewing machine inspection procedures

JUKI WebPartsList

Find parts you need on the fly! Web part list with quote request option

e-learning

Human resource development program, anywhere and anytime