Efficiency SMT production Solution
This solution yields several benefits using big data:
Imrproved production
Improved efficiency
Improved and consistent quality
Case1. Production progress monitor
Overview
SMT line managers can easily see the production status versus the schedule and also when the next change will occur to properly plan resources.
Line operators see the same status to help imrpove their efficiency and perpare for changeover.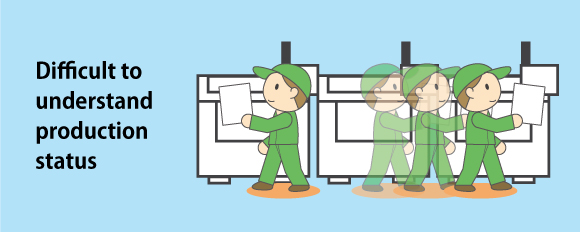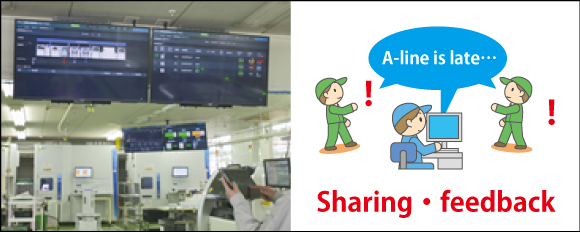 Benefits
Eliminates production delays by providing more clear information
Better coodinate because all staff have the same data
Case2. 30% improvement in line utilization
Overview
Color coded display shows "at a glance" status and makes it easier to respond to issues quickly.
Tasks can be prioritized based on the status display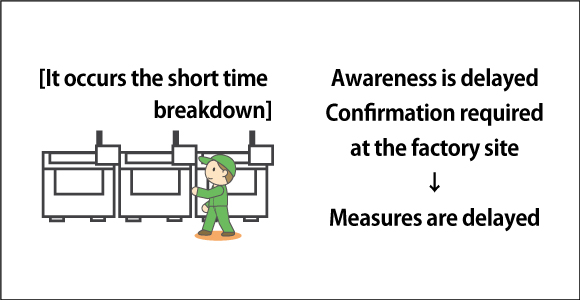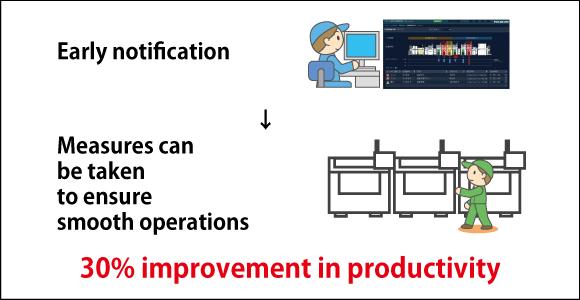 Benefits
Improved line utilization
Case3. Interface between JaNets and automatic storage towers
Overview
Integration of JaNets (mounter) and automatic storage towers, ISM-series, reduces operator workload.
Automatic delivery of full kits
Automatic delivery or parts that are running low during productiton
Automatic update of remaining quantity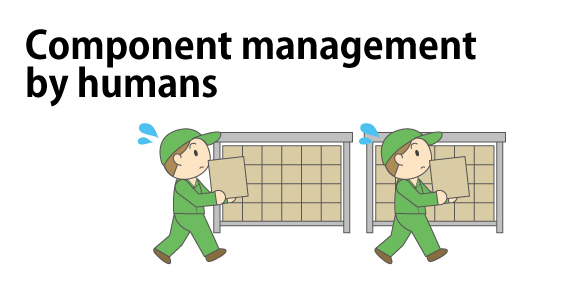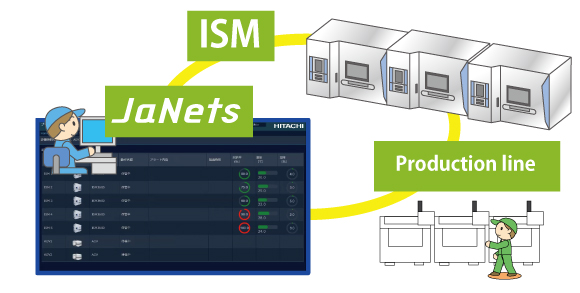 Benefits
Automatic part kit creation based on production programs
Reduction in labor to count inventory
Reduction in labor to maintain inventory
Case4. Expense reduced by 90% through the use of JaNets and MES-related systems
Overview
While utilizing the prevention of incorrect mounting already in operation, interlock is applied to the mounter until the OK-information from MES comes in cooperation with JaNet and the customer MES-system to prevent incorrect fabrication.

Production can start depending on operator awareness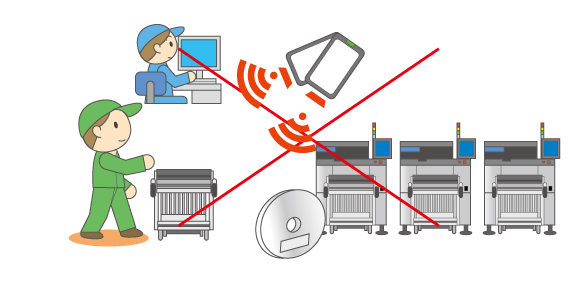 Production cannot be started until the MES-based verification is successful. after MES Janets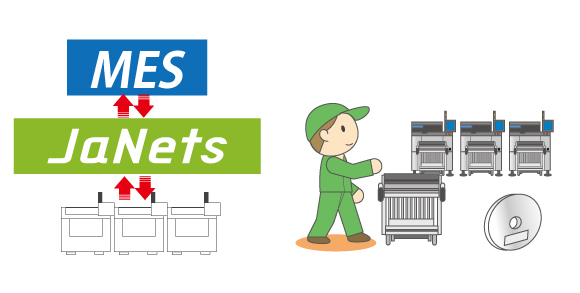 Benefits
Reduced costs for introducing new systems
Maintenance of manufacturing quality through interlock
Case5. Total Line Management by JaNets
Overview
Quality can be improved by managing the printer, SPI, and mounter all through JaNets.


Soldering defects caused by misalignment of the paste to the pads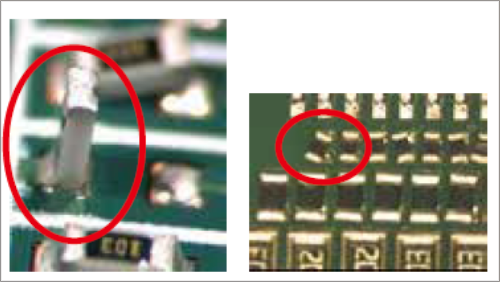 Each machine has to read bad marks separately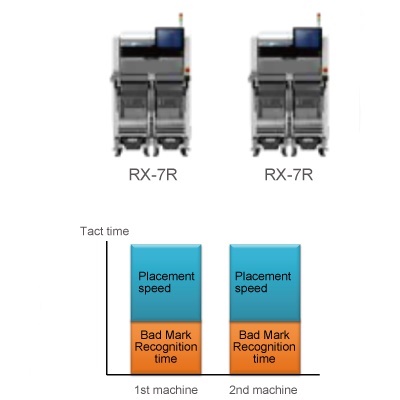 The SPI results drive placement adjustments on the mounters to align with the solder paste
Defect free soldering utilizing natural self-alignment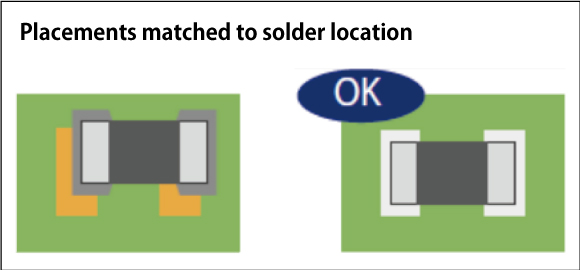 Cycle time is reduced because bad mark reeading on everey mounter is replaced by automatic data transfer.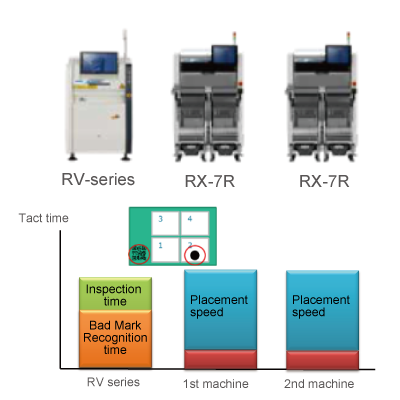 Benefits
Improved, maintainable quality
Faster cycle time
Case6. Addition of RS-1R
Overview
The self-optimizing head height of the RS-1R achieves optimial production speed while providing the flexibility to handle a wide range of components.

Fixed head height machines makes it difficult to design a line that can handle a wide range of parts and maintain good balance/optimization across a variety of PCBs.

Line balance is difficult because there are far more chip components. The flexible mounter is slower at placing chip components.


The flexibile head height of the RS-1R allows better line balance and optimization, resulting in faster cycle time per PCB

Flexible RS-1R in the middle of the line acts as line balancer

Benefits
Improved line utilization with better balance
Improved cycle time
Case7. Addition of RS-1R
Overview
Setup time can be reduced and line utilization increased by using several identical models.

Changeover time is long and utilization is low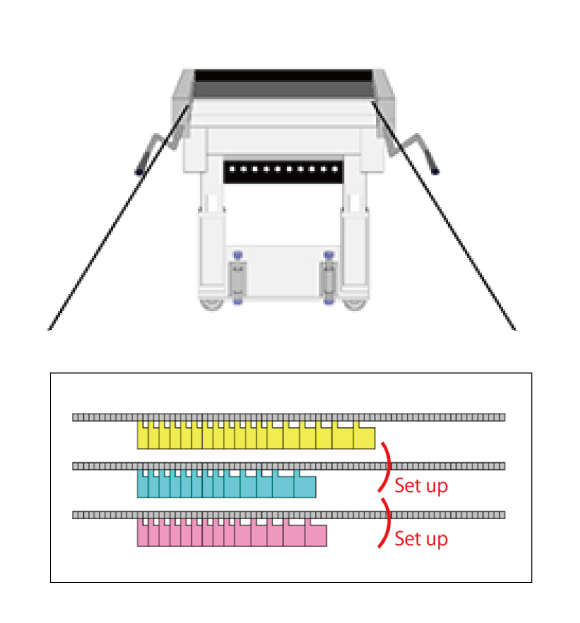 Eliminate or shorten changeover time by using common feeder setups across jobs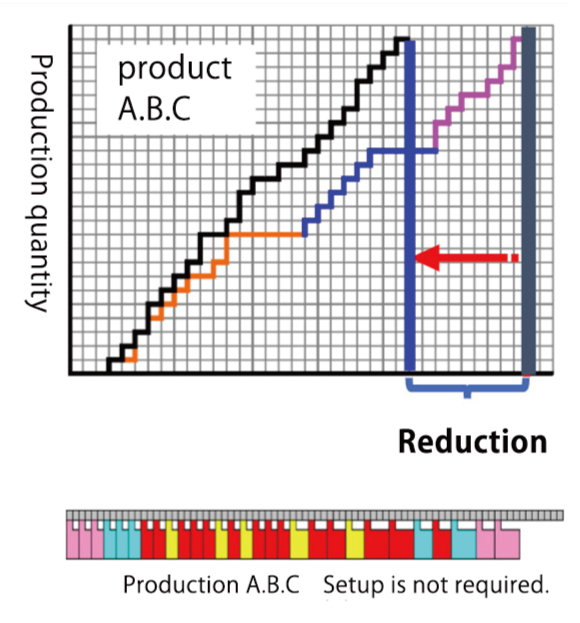 Benefits
Minimize downtime and improve line availability
Case8. Addition of RX-7R
Overview
Improved placement speed per square foot by using the RX-7R inline with RS-1R.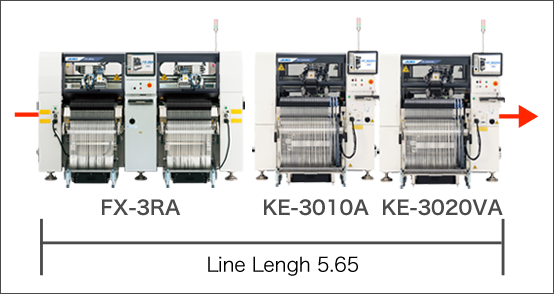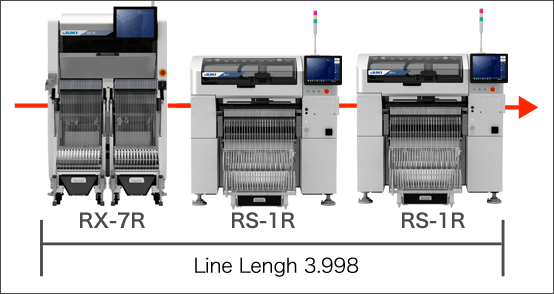 Benefits
Faster placement speed in less floor space