Automatic Storage Solution
Case1. Space savings
Overview
JUKI's automated warehousing system reduces wasted space created by dedicated storage locations in typical component shelving.
Dynamic space managemennt creates the most efficient use of available space at all times and frees space for other requirements.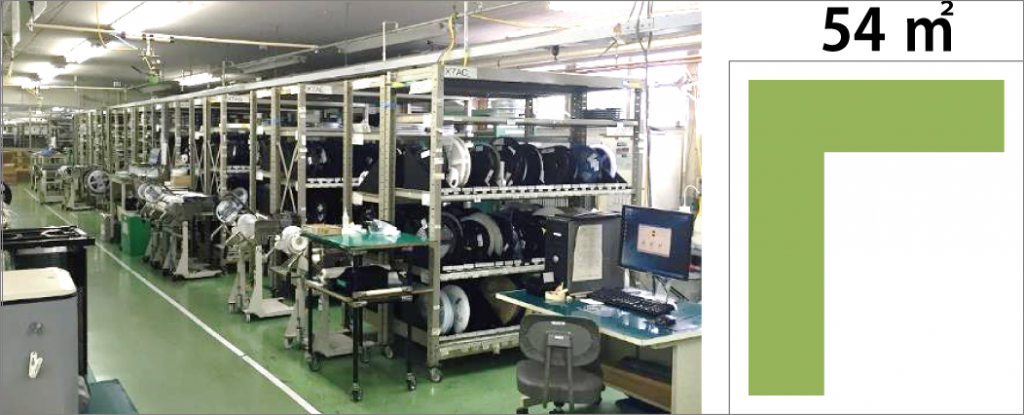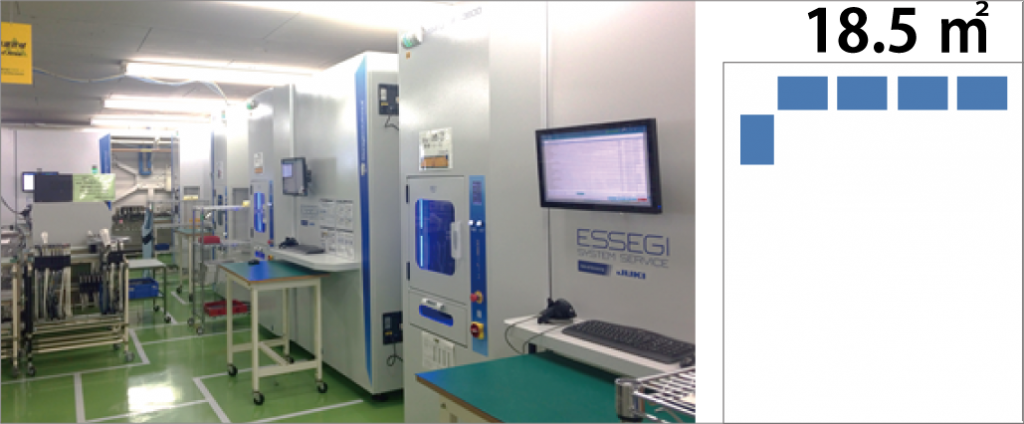 Benefits
Reduction in part storage space
Reduced work for operators
Case2. System integration
Overview
The automatic storage towers can be integrated with existing MES, ERP and other software such as SMT lines.
Systems integration results in improved efficiency, labor savings and automation of warehouse activities.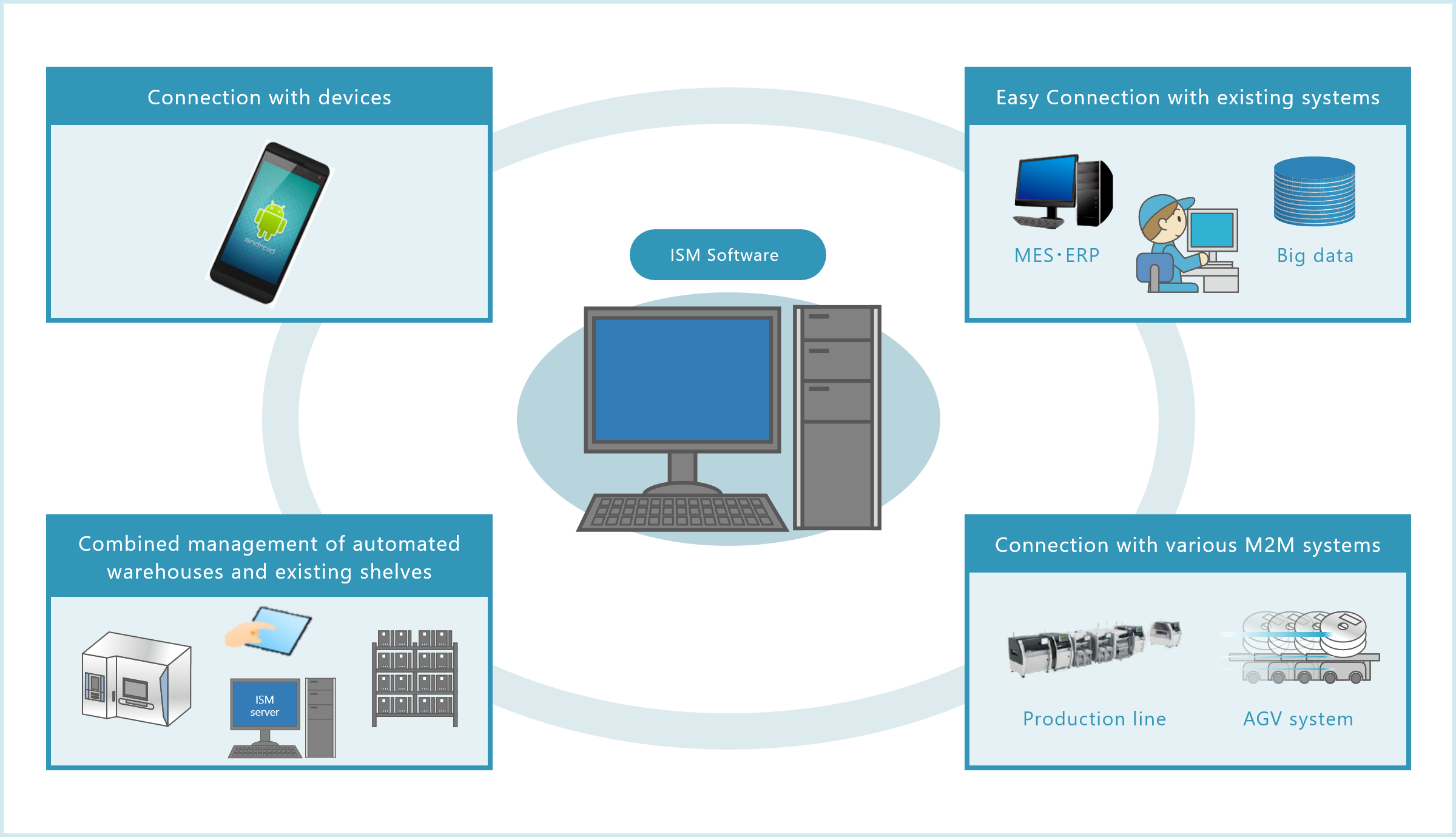 Benefits
Improved work efficiency by linking various systems
The ISM system can easily integrate existing shelving to incorporate them into management and delivery functions.
Integration with production control and ordering systems is also possible.
Data integration with the warehouse makes it possible to delivery parts to the production line automatically and reliably.
Case3. Improved work efficiency (real-time inventory control)
Overview
The automatic storage towers all connect to a common server that contains a database for all stocked components. This makes it possible to centrally manage inventory and see real-time status for not only the automatic storage towers, but also standard inventory shelving locations.


※Lack of clear information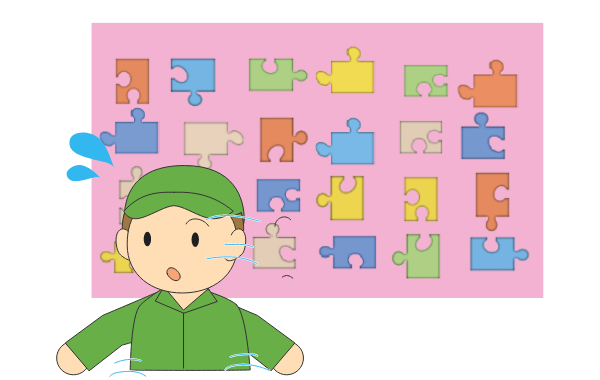 ※Simple, easy to access data on all inventory in one place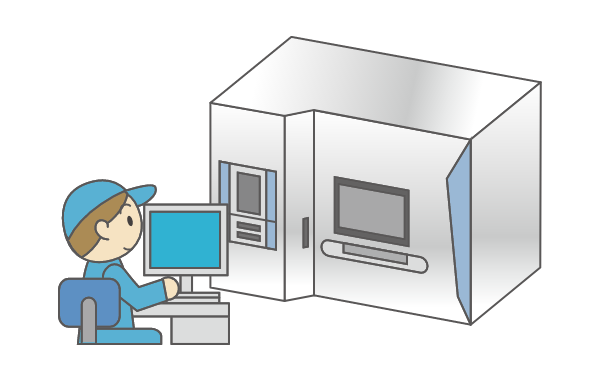 Benefits
Accurate tracking of inventory in real-time
Reduced labor for inventory counting
More efficient and accurate parts ordering
Elimination of unexpected shortages
Maintain appropriate stock level
Case4. Improve work efficiency (integrate existing shelves)
Overview
Existing storage shelves can be integrated with the storage tower software.
Using barcodes, all locations can be defined and the location of inventory will be managed by the same software that is controlling the automatic storage towers.
Locations are defined dynamically where any item can be placed in any location that it fits. This reduces dead space often needed when parts have a fixed location.
Saves storage space and improves work efficiency.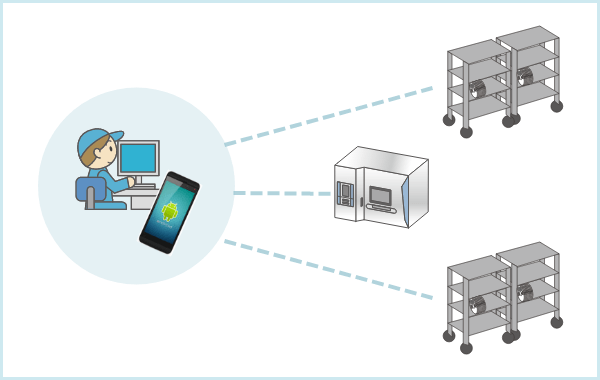 ※Fixed Location Control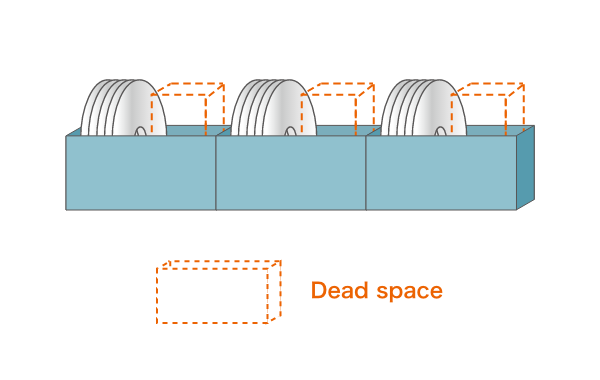 ※Dynamic storage locations (reduced wasted space)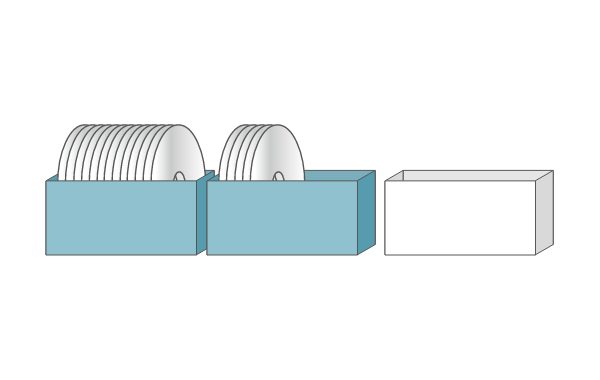 Benefits
Accurate tracking of parts on standard shelving
Reduced kit pulling time
Less operator experience needed
Space savings
Case5. Improved work efficiency (warehouse operations)
Overview
The ISM system can manage automatic storage towers and standard shelving at the same time.
Automation of parts delivery reduces finding/hunting for parts and improves efficiency.


※2171 minutes per month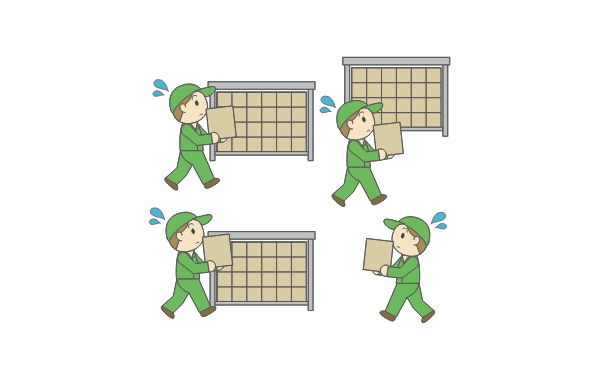 ※1250 minutes per month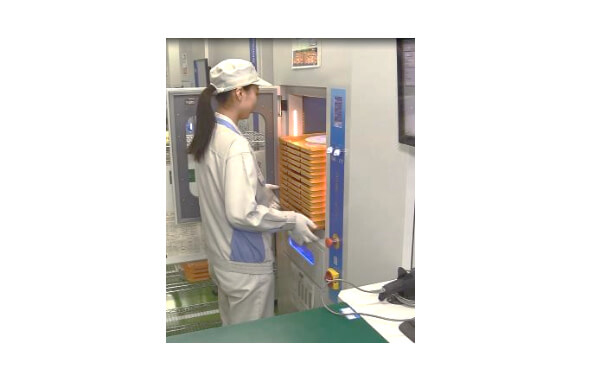 Benefits
Reduced labor for warehouse operations
Reduced warehouse errors
Reliable enforcement of FIFO (first in, first out)
Case6. Improved work efficiency (faster picking)
Overview
Automatic delivery of parts required for ecah kit/job.
Drastic reduction in labor required for kit pulling operations compared to standard warehousing methods.


※1,527,040 steps per month (based on actual study)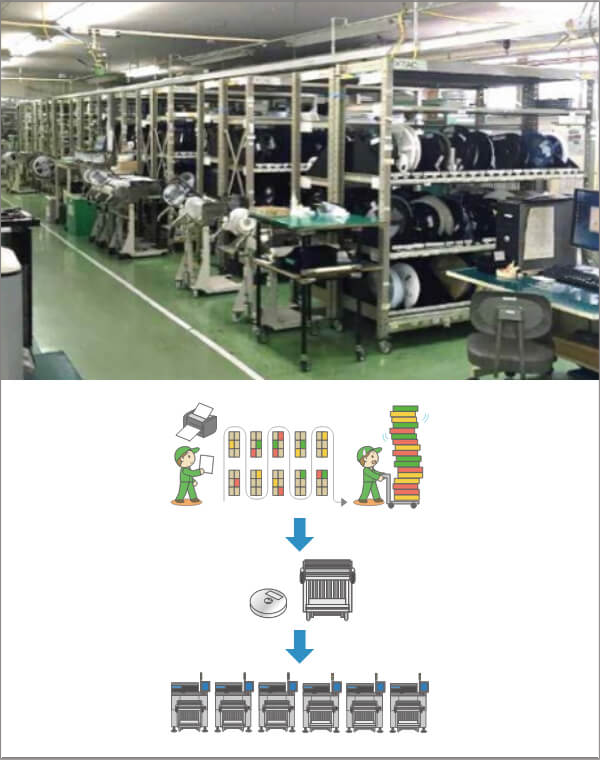 ※572,640 steps per month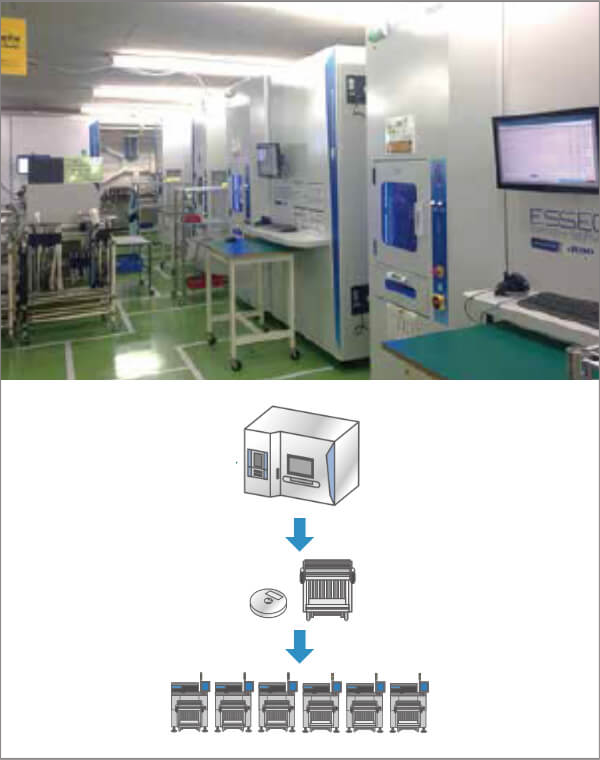 Benefits
Reduced labor requirement
Better utilize workers for more skilled tasks
For example, an opertor can manage the production line along with material delivery
Case7. Improved work efficiency (improvement parts management)
Overview
Typical production lines require the operator to monitor the status of each component and determine when additional components will be needed. The ISM automatic storage towers can automatically monitor and calculate when components will be needed and deliver them at the appropriate time to prevent line stoppages.


※operator decisions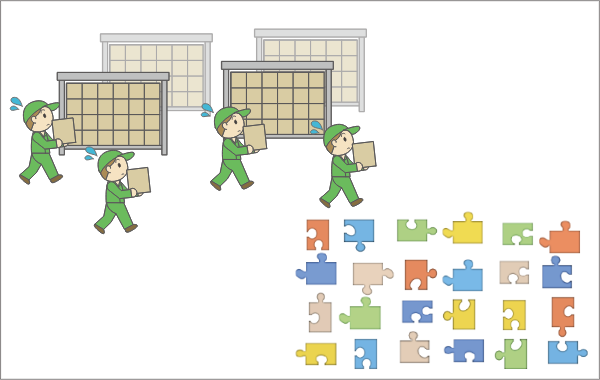 ※Automatic selection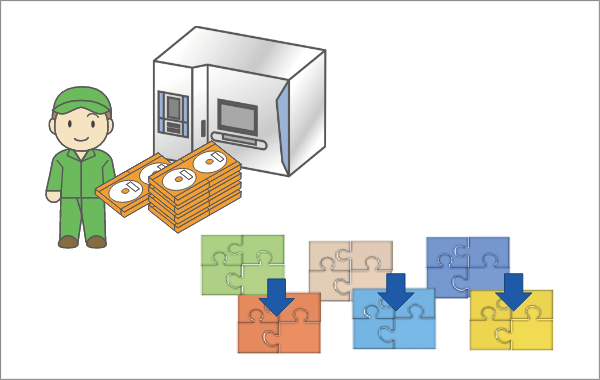 Benefits
Simple operation and reduced work
Elimination of human error
Faster parts delivery