Southeast Asia.Oceania
To support JUKI users who are spread out in all corners of the world, JUKI has built a fully global network. In Southeastern Asia, JUKI SMT ASIA CO., LTD. carries out sales and service activities covering Southeast Asia, the various Oceanic countries, and South Africa.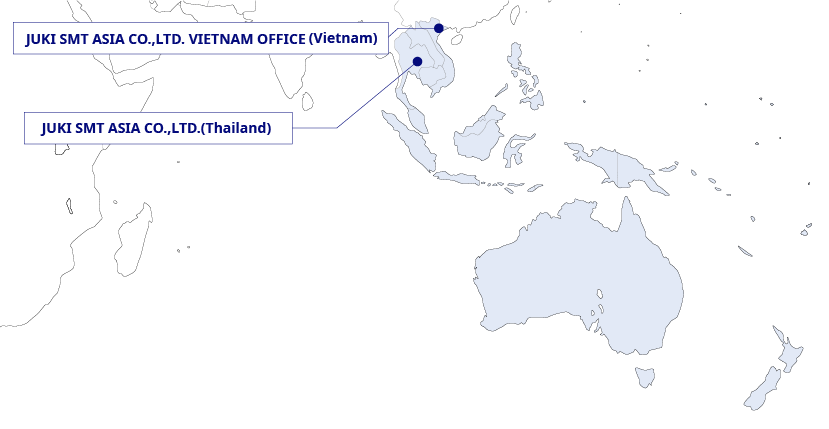 JUKI SMT ASIA CO.,LTD.(Thailand)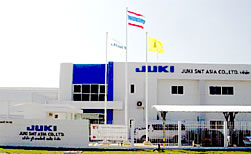 As a member of the JUKI Group, JUKI SMT ASIA CO., LTD. both delivers good quality products and maintains a system allowing a speedy response from a service view point based on the JUKI Corporation slogan of "Mind & Technology" and its customer-first policy. The company supports customers stretching over a wide area from Southeast Asia and the Oceanic countries to South Africa. A Parts Center, a Demonstration Room using real machines, and a Training Center are prepared in the Bangkok Head Office.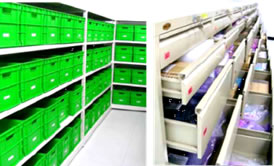 The Parts Center is fully equipped with maintenance components, and offers rapid responses in times of emergency. The Training Center has also prepared a curriculum that matches the needs of customers, including Operations Training Before and After Introduction, SMT Basic Training and Expert Training. It offers the same level of training services as all the JUKI training centers throughout the world.


Further, customers not only from the Southeast Asian region, but also from the Oceanic countries and from South Africa can participate in courses covering detailed operations training and technical training. In addition, an environment is prepared that allows the implementation of on-site machine modification in response to customer requirements. As a partner for its customers, while proceeding with market development JUKI SMT ASIA promises to strive its utmost to improve services by continually planning to provide an even better service system based on customer satisfaction (CS) without forgetting JUKI's merits of speed and flexibility. We invite you to make use of our services.
Address
700/716 Moo 1, Phanthong, Phanthong District, Chonburi 20160 Thailand
Phone
+66-3846-5306/5307/5308/5309
Fax
+66-3846-5305
JUKI SMT ASIA CO.,LTD. VIETNAM OFFICE(Vietnam)
Address
TAN THUAN EXPORT PROCESSING ZONE, TAN THUAN ROAD, TAN THUAN DONG WARD, DISTRICT 7, HO CHI MINH CITY, VIETNAM
Phone
(84) 28–7303–5060
FAX
–