North and South America
To support JUKI users who are spread out in all corners of the world, JUKI has built a fully global network. In North and South America, JUKI has prepared service and training centers in California, and the North Carolina.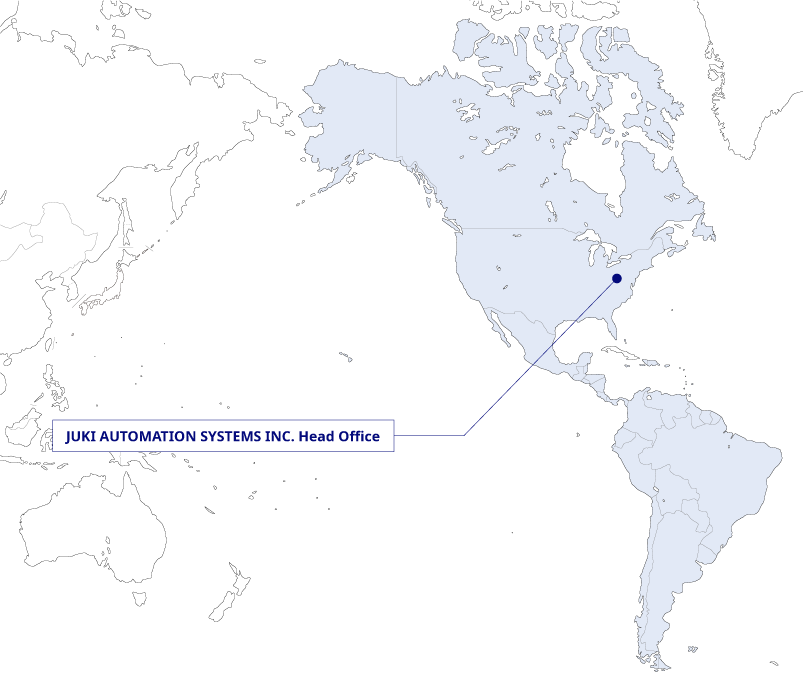 JUKI AUTOMATION SYSTEMS INC.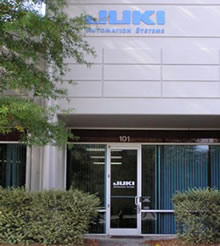 In North and South America, with the concept of deepening understanding and knowledge of JUKI mounters and mounting processes, JUKI is implementing Pre- and Post-Introduction Training based on SMT Basic Training, Operation Training, and Maintenance Training under the premise of providing training that matches customers' requirements.

Through the use of state-of-the-art training equipment and veteran instructors, JUKI will continue to strive to improve customer satisfaction even further in the future. We invite you to make use of our services.
JUKI AUTOMATION SYSTEMS INC. Head Office
Address
5151 McCrimmon Parkway, Suite 200 Morrisville, NC 27560 USA
Phone
+1-919-460-0111
Fax
+1-919-469-0480