JUKI Home Sewing Machine
We deliver advanced technologies accumulated in industrial sewing machines to those who enjoy sewing in earnest.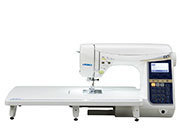 Convenient functions for enjoying sewing at home, such as straight, zigzag, and buttonhole.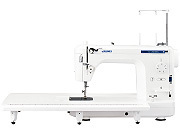 The sewing machine for exclusive use of the straight stitch designed for beautiful seams. It can use the same presser foot as an industrial sewing machine and is superior in the durability.
News
2021.01.12

We updated web site.