Efficiency – Integrating and Organizing Existing Shelving
Overview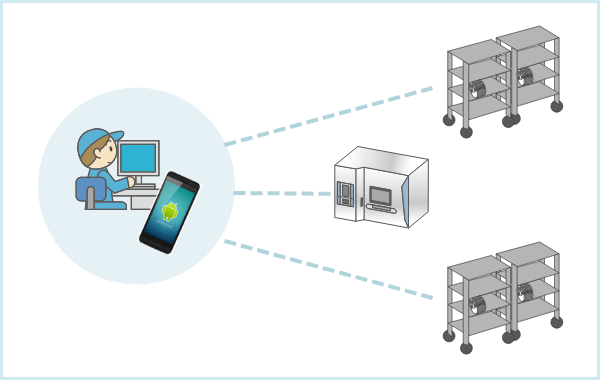 The automated warehousing system can integrate existing storage shelving for total inventory management.
Every shelving unit is assigned a location name and barcode. Users are guided to the exact location of each item by the location. Items can be returned to any location, speeding the return of materials.
Items do not have a fixed location and can be stored in any free space. This eliminates the need for dedicated locations that cause wasted space when the items are out.
Smarter storage, improved efficiency, and less space used.
Before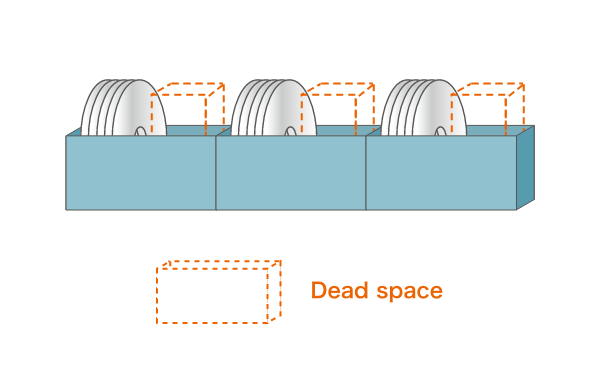 Fixed location assignments
After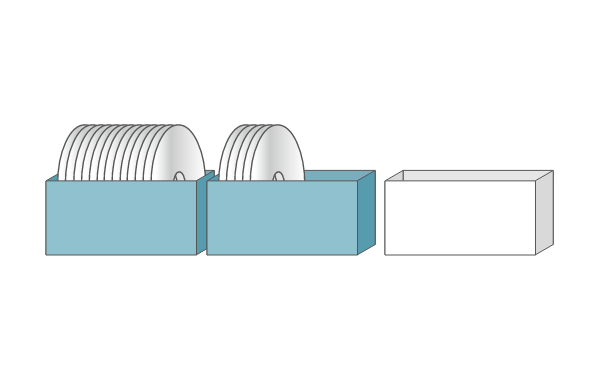 Dynamic storage locations
Benefits
Accurate inventory of materials on shelves
Reduced labor to pull and return materials
Little to no training or special skills needed
Space savings