LBH-1796A: Newly-developed a feed auxiliary sheet
2021/06/29
【Model】
・LBH-1796A
   
【Description】
A new feed auxiliary sheet has been developed as an option for the LBH-1796A.
For the LBH-1796A, this new feed auxiliary sheet is effective when using a difficult-to-feed material or material slippage occurs.
When the optional feed auxiliary sheet is fixed on the feed plate with double-sided adhesive tape, top center plait and garment body are fed together, thereby preventing material slippage.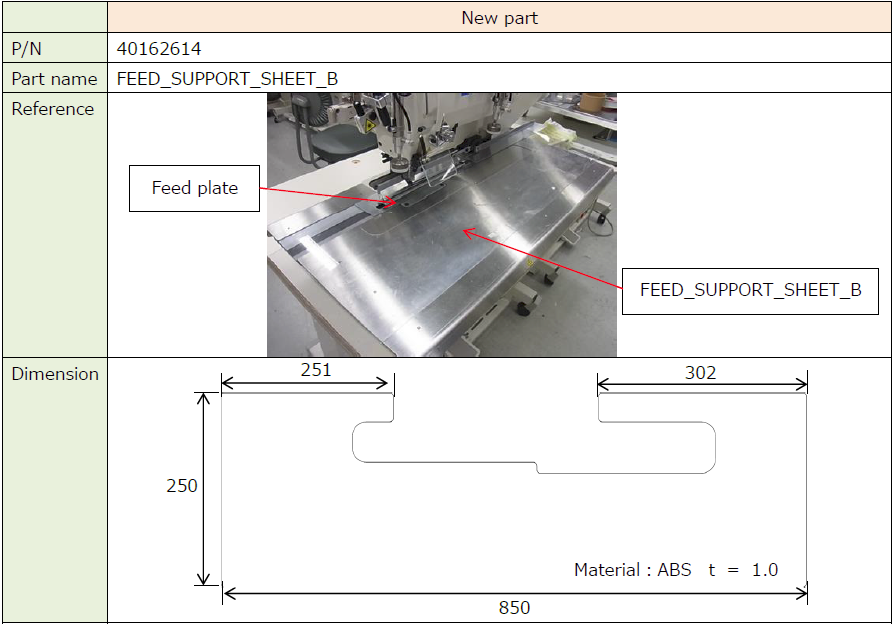 <Installation of the feed auxiliary sheet.>
Put double-sided adhesive tape on the reverse surface of feed auxiliary sheet and fix the sheet on the feed plate.
(Be aware that double-sided adhesive tape is not supplied with the feed auxiliary sheet.)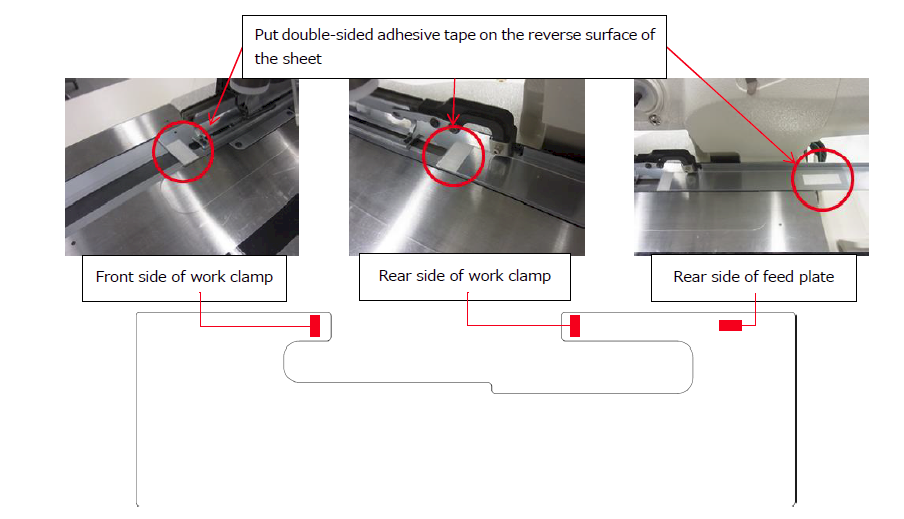 The feed plate slides smoothly by putting the slide assisting tape (1 piece) (40044824) supplied with the machine as an accessory on the undersurface of the feed plate.
(In the picture, two pieces of slide assisting tape. Place an order for additional pieces of slide assisting tape if needed.)