Cylinder-bed, 1-needle, Unison-feed, Lockstitch Machine with Vertical-axis Hook
LS-1340
LS-1341
LS-1342-7

(gauge for small articles)

LS-1342

(gauge for small articles)
The slimmed-down throat plate easily adjusts to the sewing of small tubular articles with diameters as small as φ40mm. This enhances the machine's ability to smoothly sew not only bags and shoes, but also small article such as wallets. The newly developed mode of highly rigid rectangular feed guarantees outstanding feed performance.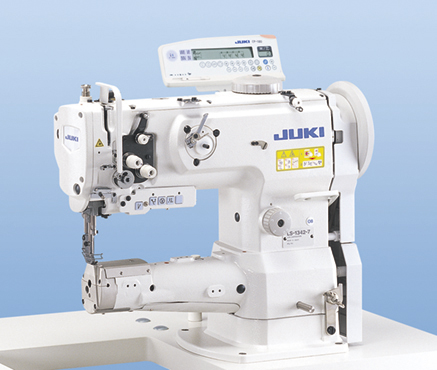 LS-1342-7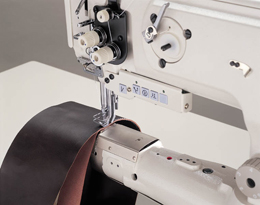 Click to Enlarge the image
Model name
LS-1342-7, 1342
LS-1341, 1340
Max. sewing speed

2,500sti/min

2,000sti/min
Max. stitch length

6mm

Presser foot

By knee: 16mm

Alternating vertical
movement

1~6.5mm

2.5~6.5mm

Needle

135×17 (Nm160) Nm100~Nm180: (1342-7, 1342, 1341)
135×17 (Nm140) Nm100~Nm180: (1340)

Thread

#30~#5, B46~B138, Nm=60/3~20/3 (1342-7)
#40~#5, B33~B138, Nm=90/3~20/3 (1342, 1341)
#50~#8, B33~B92, Nm=120/3~30/3 (1340)