Computer-controlled Cycle Machine with Input Function

(For 2-color-thread sewing)

AMS-221ENTS3020

<300mm(X)×200mm(Y)>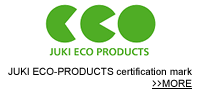 This machine (AMS221ENTS) for two-color stitching has been developed to enable two-color stitching (with two kinds of thread which are different in color).
Possible difference in position of the sewing product which can be caused by re-placing it on the sewing machine in a different process is eliminated, thereby increasing the productivity. It is suitable for sports shoes, bags and car seats such as the topstitch and parts sewing, etc.
AMS-221ENTS3020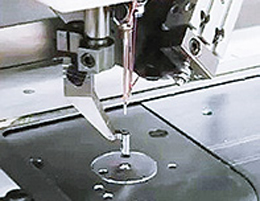 Click to Enlarge the image
Model name
AMS-221ENTS3020
Application
2-color-thread sewing
Max. sewing speed
2,500 sti/min
Stitch length
0.1~12.7mm (0.05mm step)

Storage of pattern

data in the memory

Main-body memory: Max. 500,000 stitches, 999 patterns (max. 50,000 stitches / pattern)
External media: Max. 49,950,000 stitches, 999 patterns (max. 50,000 stitches / pattern)
Needle
DP×17 (#18)