High-speed, Cylinder-bed, Top and Bottom Coverstitch Machine
(hemming with left hand fabric trimmer)
MF-7900-H22,23
MF-7900-H22,23/UT
MF-7900D-H22,23

(semi-dry head)

MF-7900D-H22,23/UT

(semi-dry head)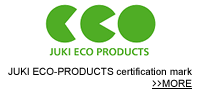 This model is best suited to hemming processes for sleeves and the bottoms of T-shirts, Polo shirts, etc. It comes with a left hand fabric trimmer for trimming fabric in parallel, at all times, to the seam with consistency. The upper knife stroke can be adjusted with ease.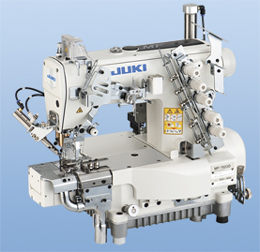 MF-7923D-H23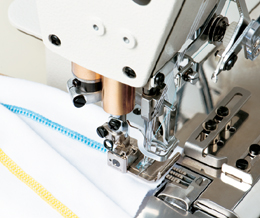 Click to Enlarge the image
ここにビデオが表示されます
Model name
MF-7900-H22,23/UT
MF-7900D-H22,23
Max. sewing speed
6,000sti/min
5,000sti/min
Needle gauge
4.0,4.8,5.6,6.4mm
4.0, 5.6, 6.4mm
Stitch length
0.9~3.6mm
Needle
UY128GAS( #10S) #9S~#12S