High-speed, Cylinder-bed, Top and Bottom Coverstitch Machine
(elastic band attaching with right hand fabric trimmer)
MF-7900-E11
MF-7900-E11/UT
MF-7900D-E11

(semi-dry head)

MF-7900D-E11/UT

(semi-dry head)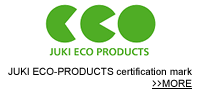 This model is best suited to endless flat elastic band sewing processes for briefs, boxer briefs, etc. The right hand fabric trimmer trims the fabric, even at a multi-layered joined part, to produce a beautiful finish with the seam and fabric edge aligned with consistency. The right hand fabric trimmer mechanism is a unit-structure to permit easy installation / removal. This contributes to easier adjustments, such as looper aligning.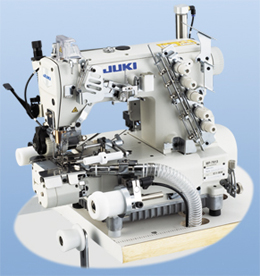 MF-7913D-E11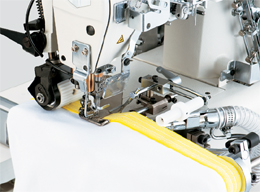 Click to Enlarge the image
ここにビデオが表示されます
Model name
MF-7900-E11/PL
MF-7900D-E11
Lubrication
Automatic (frame: no lubrication)
Max. sewing speed
5,000sti/min
Needle gauge
4.0,5.6,6.4mm
5.6mm
Stitch length
0.9~3.6mm
Needle
UY128GAS( #10S) #9S~#12S