High-speed, Cylinder-bed, Top and Bottom Coverstitch Machine
(hemming with left hand fabric trimmer, for extra light-weight materials)
MF-7900D-H24/UT
MF-7900D-H25/UT

(with sliding presser foot)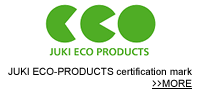 The machine is best-suited for the hemming of stretchy new material such as T-shirts, underwear and sportswear, etc. The machine produces seams with no semi-cylindrical swells by performing sewing while making the feeding lengths of the right and left needle threads equal. The sliding presser foot prevents the material hem from twisting during sewing and further eliminates oblique-feeding of the material in terms of its texture.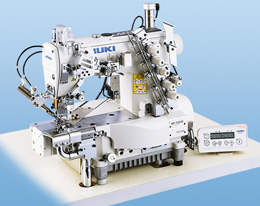 MF-7923D-H24

Click to Enlarge the image
ここにビデオが表示されます
Model name
MF-7900D-H24
MF-7900D-H25
Max. sewing speed
5,000sti/min
Needle gauge
3.2, 4.0mm
5.6, 6.4mm
Stitch length
0.9~3.6mm
Needle
UY128GAS( #10S) #9S~#12S